CFUW Fredericton Membership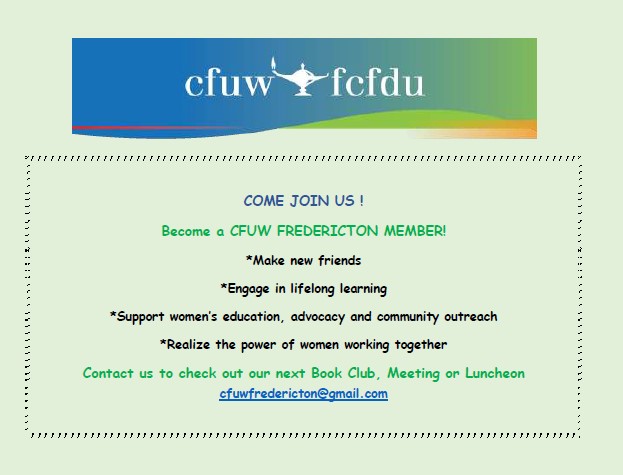 A woman is eligible for membership in CFUW Fredericton if she supports the purposes of CFUW. A student member is a woman who is attending an institution of higher education. Student members pay 50% (percent) of the Club per capital dues.
CFUW Fredericton Dues for the 2020-2021 year is $78.
Why should you join CFUW Fredericton? Our aims are to actively:
Pursue knowledge
Promote high standards of public education in Canada and advanced research by women and encourage lifelong learning
Encourage literacy in the community
Advocate for the advancement of human rights, status of women and the common good
Stimulate an intelligent interest in public affairs in the political, social and cultural fields and offer opportunities for concerted action
Promote cooperation, networking, support and understanding among women
Promote CFUW policies and programs
If CFUW Fredericton interests you, please attend one of our meetings.